Ms. Lakshmi Manchu -
Chairperson and Managing Trustee

Lakshmi Manchu, is an Actor, Producer and a Humanitarian.
As a Television Presenter, she is known for her works in American Television.
Lakshmi is very active in social and political movements across the country. She has been advocating for various causes like reforms in Primary Education, Cancer Awareness, and Women empowerment. The Government of India nominated her as the Swachh Bharat Ambassador for the state of Telangana. She has been actively promoting the cause of Clean India through her video series and events.
Mr. Shri Jayesh Ranjan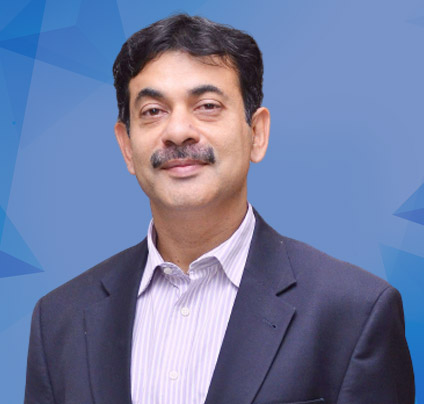 Shri Jayesh Ranjan
Principal Secretary (I&C and I.T) to the Government of Telangana
Shri Jayesh Ranjan is the Principal Secretary of the Industries & Commerce (I&C) and Information Technology (IT) Departments of the Telangana government. His assignment involves developing policy frameworks, attracting new investments, identifying opportunities for utilizing IT in various government processes, and promoting the digital empowerment of the citizens. His last few assignments have been in the Industrial Promotion sector as Commissioner and MD of the Industries Department, Secretary in the Tourism Promotion Department, and Vice-Chairman of the Hyderabad Urban Development Authority (HUDA), all for 2-3 years each, and various rural assignments in different parts of the state for over 12 years, working in diverse sectors like Tribal Development, Natural Resources Management, Poverty Alleviation and other related Social Development Sectors.
Mr. Jayesh Ranjan is a member of the Indian Administrative Service (IAS) of the 1992 batch and working in the state of Telangana. He holds a Masters Degree in Psychology from Delhi University, a degree in Business Management from the Indian Institute of Management, Calcutta, and a Masters in Public Management from Lee Kuan Yew School of Public Policy, National University of Singapore. He has also done short courses in the University of Birmingham (on Environmental Policy Analysis), JICA training Institute, Tokyo (on lake remediation), London School of Economics (on Globalization and Leadership), Kennedy School of Government, Harvard University (in Public Policy), and Swedish Institute, Stockholm (on Sustainability and CSR). He was awarded World Bank's Social Capital Visiting Scholarship in 2002 and the British Government's Gurukul Chevening Scholarship in 2005. He has done international consultancy assignments for the World Bank, UN-ESCAP, Sedatu project of Mexico, and for international NGOs working for Youth Issues like YES, Inc of the USA and NMC from Italy. He is a part of the National Pool of Trainers in Leadership constituted by the Government of India, and is involved in training and mentoring newly recruited Civil Servants. Among his other distinctions, he was awarded the Royal Order of the Polar Star by His Majesty The King of Sweden in 2019 for promoting Swedish business interests in India including the opening of IKEA's first Indian store in Hyderabad.
Jayesh Ranjan supports many social, cultural and charitable causes, and along with Teach for Change Trust, he is on the Boards/Advisory committees of United Way (Hyderabad), Save A Child's Heart (SACH) Foundation, Young Lives India, Save the Children, Sparsh Hospice, APMAS, ML Jaisimha Sports Foundation, Hyderabad 10 K Foundation, Vijaya Foundation Trust, Ushalakshmi Breast Cancer Foundation, LSN Foundation, Tejas Foundation, Magic Bus Hyderabad, World Wildlife Fund (Hyderabad chapter), Hyderabad Literary Festival. Spic-Macay. Heal a Child Foundation, Moving Images, Society to Aid the Hearing Impaired (SAHI), and Institute of Public Enterprises (IPE).
Mr. Chamundeswaranath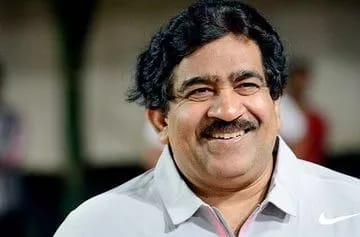 Mr. Vankina Chamundeswaranath
Indian Cricketer
Vankina Chamundeswaranath is an Indian former first-class cricketer who played for Andhra. Also, a businessman, Chamundeswaranath is a co-owner of the Indian Badminton League franchise Mumbai Masters. He was elected as the chairman of the Andhra Cricket Association (ACA) selection committee in 2007. He was also the secretary of ACA, and selector of Andhra under-19 and women's teams.
Ms. Kamini Saraf
Ms. Kamini Saraf
Managing Director – Fashion Yatra
Ms. Saraf, a fashion enthusiast, is inspired by aesthetic and creative style expressions from eminent & promising fashion labels. She loves to curate and present latest fashion trends to my clientele at Angasutra. Fashion Yatra & Pretx both are a B2C platform created to promote new designers on a regional level. As Director of Radha Smelters Ltd, she heads the branding and Promotions division.
Chaitanya MRSK -
CEO and Trustee
Chaitanya is a Jivamukti Yoga certified Teacher and as the CEO of Teach For Change he is responsible for the overall management. Chaitanya's first brush with social work was in the 12th grade when he worked in Toopran village as a part of his school's community work. He went on to set up the Passionate Foundation in 2008 when he was just 17 years old. It was a chance, meeting an Ex-Microsoft employee who wanted to teach English to students in the school where he was working, that set the ball rolling for establishing Teach for Change in 2014.
Chaitanya is today recognized as one of the leading young leaders in India advocating for reforms in the education system.
He believes "Quality education is not only bringing a child to a classroom. It involves a lot of factors such as quality teachers and infrastructure."